Nippon Ichi ha distribuido un nuevo vídeo de The Witch and the Hundred Knights.
En esta ocasión se centran en mostrarnos diez minutos sacados directamente de su jugabilidad, por lo que podremos hacernos una buena idea de cómo es su sistema de combate, de la personalización de personajes, de sus menús, diálogos, etcétera. Eso sí, todo ello está en completo japonés.
The Witch and the Hundred Knights será un juego de rol exclusivo de PlayStation 3 y es uno de los títulos con los que Nippon Ichi pretende celebrar su vigésimo aniversario. Inicialmente su lanzamiento estaba previsto para principios de este año, aunque tras algunos problemas se ha acabado retrasando hasta primavera del año que viene.
A continuación os dejamos con el vídeo en cuestión.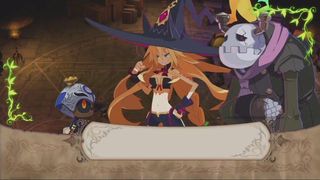 Nos enseñan sus claves jugables en este nuevo vídeo de 10 minutos.